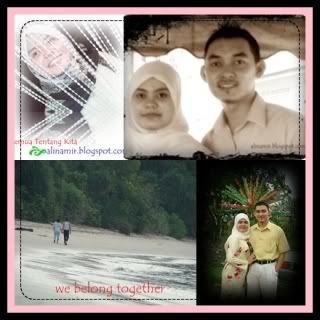 Desperate times, calling for desperate measures...
ok, at the time being.... im not sure why i have this thing going thru my mind... " im too fat for me" ... kenapa tuh tak tahu la.. tp i really am desperate to lose weight i'd do anything to lose 15kilos..... and im not kidding...
watching too much television has actually created a monster in me... i needed some fix... i've tried all the required action to actually being thinner.. and look thinner..... body suits(how

many times have i gone there??)..

slimming pills ..(

i've tried everything, but nothing seems to be working... its works for couple of weeks than it started being a vitamin that actualy increased my desire for food

)... sauna... (

its a stupid invention it actually makes u sweat and dehydrates you and.. then.. when u drink... u put the weight back on. Such a waste of time and energy!)
I feel really dissapointed and envy those people who still wore their skinny jeeeeeans! waist 28 and wears a size M shirt and still looked baggy in it!!
To be quite fair I was quite thin when I was single... I was once wearing a size S.. or a size 4(nz size, missed nz now!) But since I got married and being depressed(

marriage actually comes with a pack depression, anxiety, frustration and lust.. not too mention it actually eats you inside and out!)

the weight puts on.. and thats when u really lost yourself, yourself confidence and you lose your life and you lose you.. and yup u know its true....

But i never once regretted of being married,

i should have known from the very start that I , me needed to take control of the situation... and live a better and healthy lifestyle... Eating Healthy...
When you are already fat... or chubby or whatever.... its really hard to lose weight... there's like a demon inside of you telling you that u want to eat this and that... your constant desire of food.. and your frustration is when people telling that u put on weights.. and it sparks a desire to lose the weight... well it only lasts for couple of days.. then you crave of this and that.. and drawn back to the old habits....
Thats is exactly whats happening to me... I try to lose some weight.. it never really works.... i starve myself to death if i may... but.. too bad i dont have that courages... maybe all these demons talk is just a way to really sees the real problem... that i actually in vain.. and denial.. to accept the lost that i mourn... so i started putting all these crazy ideas into my head...just to put the loads off my mind...
lend me some hands... im drowning...