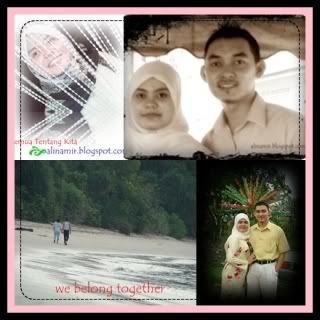 ok lately i have been disgusted with the environment where i currently am... wit all this domestic pest arround me... some sayin' i lived in a jungle'... well u know what ...i am in a jungle...
I am so irritated with the terrible existence in our kitchen especially under the sink.. it hids underneath for hours.. and hours.. till i had enough of it... to even begin with.. is that irritating or what??!
and another thing about being in a jungle.. the people who live in also act like jungle people who hides away... appear when they need too.. and diguise in a hurry when u peek at them? man! what kind of environment am I living in??what have i got myself in to? well i kinda HAVE TO.. deal with the situation after all.. sometimes it's just hard to admits that the art of pleasing is just never mastered in any simplest way we could ever imagine...
**************
I am never been good at pleasing anyone.. I have always been my own self, eventhough a lot criticize me of being so outspoken and loud.. for i am a woman with principal and dignity. i have always puts my principal first.. justify my action, think of every single words comes out of my mouth.. Is that even fair to judge me of being outspoken? or open mind?
Well i guess i put to much effort trying to please people who couldn't care less about me... i have been broke, been disgusted, embarassed and hurt.. and i pick up the pieces and learnt from it.. where those i have been pleasing been nothing but a bucket full of embarassment... especially when u are looking for help... nevermind.. when i am down... i'll be all alone in the dark gloomy days. but when i am up... they're flying high even overshadowing my sunny sunshine! you think u could win??

well think again...
i know... u laugh when i was broke and ask for your favor...
i know u think u win 'it' over me... coz u think u win.. u know what? d*mn u! like I care?!
u never really like the idea i was trying to be nice at u , although i am freakiiiiing sick of your face.. i did for the sake of the one i loved!
u think u're 'all that'.. DO I LOOK LIKE I CARE? I AM JUST FREAKING SICK COZ U THINK U ARE SO IMPORTANT THAT EVERYTHING HAS TO GO THRU U!
but what i know u s*ck behind the wheels... u just have to show coz u think u're so smart..
u have so many opinions on everything.. that u think other people know nothing about..
AND YOU KNOW WHAT?? I DONT CARE!
AND..........
I AM SO GLAD THOSE DAY ARE OVER!