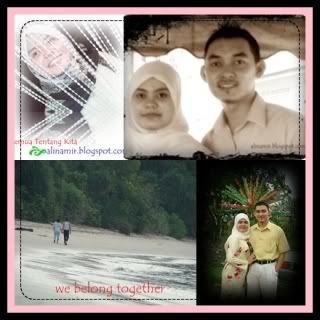 Hadoi... tak habis2 keadaan yg sgt irritating .. pushing me inside and out.... bengangnya aku! kenapa persoalan aku nih takde anak jd satu masalah besar pada org lain... and siap ckp itu ini lg... am I the problem here?
Ape dosa aku kat korang??? ape dosa aku kat korang yg aku tak dpt anak jadik masalah utk korang? aku bg korang problem kerk aku takde anak? atau pun sebenarnya korang dengki yer aku masih berhoney moon dgn laki aku sampai skg?? menci aku laa.. mcm laa aku susahkan korang aku takde anak..
so please la stop, dgn pressure ni.. lama-lama mmg aku naik gile.. dan jadik gile kalau mcm ni... tp korang ape pedulik kan? korang lg bahagia kalau aku derita.... so..the hell la dgn korang! aku dah tak pedulik! kalau korang dengki, korang carik carik benda lain yg lebih berfaedah supaya korang bahagia! mengap dan lembap la otak korang nih! aku takde anak pun sibuk! dengki! menyibuk!