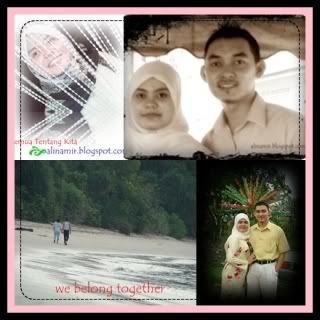 New Years Resolution.
A so called new years resolution as the yester years, as if that counts... I manage to get this done and over with.. Dunno how, somehow I survived a major crisis in life that has taken my strength and inner pace to the test. Glad that everything is over, and done with,.. things maybe different... hence not knowing is better then been noted and hurt.. so this new years... hopefully things will change and definitely for the the better...
MY 2010, resolution and wish list..
A new camera, DSLR Nikon D300,... Dreams are free.... *winking*

A blackberry bold 9700 in white... Mr.hubby please?!

hopefully will manage to own a place of our own... not that im not please with what we have now.. but I have always dreamed of having a place of our own......

Being stable, and balance... to be called succesful in life, work and love... hopefully in here after..Insya allah...

To have freedom.. financially, space.. thought and freedom to move arround unstopped and unquestionable .. hated living a live under someone else's microscope...
To be

wise

.. in terms of words.. in thoughts .. in speech and in action....
and i'd like to leave it as it is... I'm leaving all the rest and all that matters to Him, Allah SWT, the All knowing...
Wishing everyone to have a great year ahead.. a great life to cherish and gratitude for many fortune and happiness may come in future....though we can't afford to have everything we wish for and the hardness that may come.. Always be thankful and gratitude of what you have today.... because what you have today determines.. tomorows...